The FlipFont™ application provides a fun, safe and easy means of personalizing your mobile phone.
Using FlipFont, you can quickly change the font used by your phone's user interface to any one from our growing list of fun and expressive fonts – each of which has been optimized for display on mobile devices. From sophisticated to casual to cool, we offer a range of designs, allowing you to pick fonts that suit your personality and change fonts as quickly as your mood does.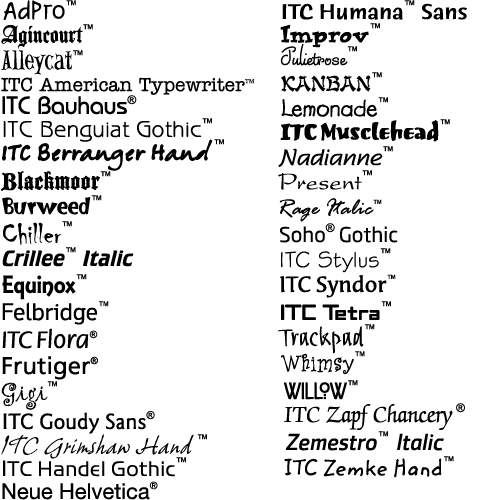 Compatibility:
Nokia 5320 XpressMusic, Nokia 5530 XpressMusic, Nokia 5630,Nokia 5700 XpressMusic, Nokia 5730, Nokia 5800 XpressMusic, Nokia 6110 Navigator, Nokia 6120 Classic, Nokia 6121 Classic, Nokia 6210 Navigator, Nokia 6220 Classic, Nokia 6290, Nokia 6650, Nokia 6710, Nokia 6710 Navigator, Nokia 6720, Nokia 6720 Classic, Nokia 6730 Classic, 6760 Slide, 6790 Slide, 6790 Surge, Nokia E50, Nokia E51, Nokia E51, Nokia E52, Nokia E55, Nokia E61, Nokia E61i, Nokia E62, Nokia E63, Nokia E65, Nokia E65 NG, Nokia E66, Nokia E71, Nokia E72, Nokia E75, Nokia E90, Nokia N71, Nokia N73, Nokia N75, Nokia N76, Nokia N77, Nokia N78, Nokia N79, Nokia N80, Nokia N96-3, Nokia N97, Nokia N97 Mini, Nokia N81, Nokia N81 8GB, Nokia N82, Nokia N85, Nokia N86 8MP, Nokia N92, Nokia N95, Nokia N95-3, Nokia N95 8GB, Nokia N96, Nokia V804NK
Changelog:
Samsung i8910, Samsung GT-i8510, Samsung GT-i7110, Samsung Omnia HD i8910, Samsung SGH-L870, and other Symbian S60 3.x & Symbian S60 5.0 devices.
- Improvement to work with latest firmware upgrades.
IMPORTANT NOTES:
- UNINSTALL OTHER FONT UTILITIES LIKE FONT ROUTER BEFORE INSTALLING FLIPFONT.
- MOST IMPORTANT: DO NOT EXTRACT THE .RAR FILE OF THE APPLICATION OR FONTS WITH X-PLORE AS IT CORRUPTS THE FONTS CAUSING CONSTANT REBOOTS. ALWAYS EXTRACT EITHER USING WinRAR IN PC OR USING FREEUNRAR IN MOBILES.